Mind your food and body image
I am Ieke, born in The Netherlands and sharing my passion for vegan food and healthy lifestyle. Unfortunately, it wasn't always like this. After being diagnosed with an eating disorder, I got into recovery.
I shifted my lifestyle and started living healthy and vibrant. It evolved into my mission to inspire others living healthy too.
"What has been my weakest journey has remained my strongest mission."
I have struggled for years with obsessions with my diet, body image, and exercise. This had a bad effect on my immune system – I started to suffer from stomach cramps, digestive problems, irregular periods, and emotional distress. In 2017 I finally decided to ask for professional help and was diagnosed with an eating disorder soon after. The diagnosis was a real wake-up call and, helped me take the first steps toward treating my disorder.
The first step I took was to work on my relationship with food. I quickly discovered a great passion for the impact of healthy, plant-based food on my health. This is how I managed to turn my twisted relationship with food into a positive one. 
This newly found motivation led me to post my journey and recipes on Instagram and unveiled the sense of love, excitement, and creativity which working with food can bring about. The warm response of my followers and the fact that they felt inspired by my recipes was highly motivating – energizing even. I had found my life purpose: to inspire others to live a healthy lifestyle.
But there was not only demand for healthy recipes: my followers wanted more than just food content. What they needed was guidance as to how to live a healthy lifestyle. This is how the idea of a platform aimed at helping people improve their physical and mental well-being by teaching them how to eat, train and live a healthy life came about.
This is how Iekebooij.com was born.
Benieuwd naar wat ik voor jou kan betekenen?
In 2017 ben ik gediagnosticeerd met een eetstoornis. Ik had een ongezonde relatie met mijn lichaam, voeding en sport. Fysiek en mentaal was ik niet in balans. Elke dag, voelde als een grote strijd in mezelf. In sociale sfeer en tijdens mijn studie en werk. Ik had stress en voelde me onzeker en ongelukkig. Ik heb 4 jaar lang last gehad van verstoord eetgedrag.
Na het bereiken van een dieptepunt, waarop het echt niet goed ging, zocht ik naar een weg om mijn gezondheid op de rit te krijgen. Ik wilde een leven creëren zoals ik wilde, zonder angst en onzekerheid. Het veranderen van mijn levensstijl was de eerste stap. Tijdens het herstel van mijn eetstoornis werd ik plant-based en gaf ik een nieuwe draai aan mijn omgang met eten. Ik begon eten als een vriend te zien. Mede door mijn plantaardige levensstijl en hulp van professionals, ben ik op een goede, liefdevolle manier genezen van mijn eetstoornis. Plantaardig eten heeft mijn creativiteit laten stromen, het gaf me vreugde en geluk! Ik experimenteerde met nieuwe ingrediënten, leerde goed koken en zorgen voor mezelf als nooit tevoren. Ik ging mijn creatieve processen en recepten delen op mijn foodblog op Instagram.
Vanaf de eerste dag dat ik een compromis sloot mezelf te helen met voeding, werd mijn leven een leven waarvan ik genoot. Elke smaak, textuur en functie van de maaltijden die ik at, had nut en kwam tot leven.
Ik had altijd al een affiniteit met voeding. Ik liet het er altijd al zo lekker mogelijk uit zien en bereidde het met volledige aandacht. Dit kon ik nu makkelijk en vol met enthousiasme delen op mijn Instagram. De impact die ik kon maken om anderen te inspireren en motiveren hetzelfde te doen, gaf me onwijs veel happiness!
Mijn persoonlijke weg naar herstel en geluk, werd een levensmissie om anderen te inspireren bewust te eten en leven. Ik maakte de switch van een verstoorde en stressvolle levensstijl, naar een onderdompeling in de wereld van gezonde voeding waarin ik 100% focuste op bewustzijn voor voeding, sport en gezond leven. Inmiddels leef ik mijn mooiste leven en wil ik jou helpen hier ook naar toe te werken!
Kan ik jou persoonlijk helpen?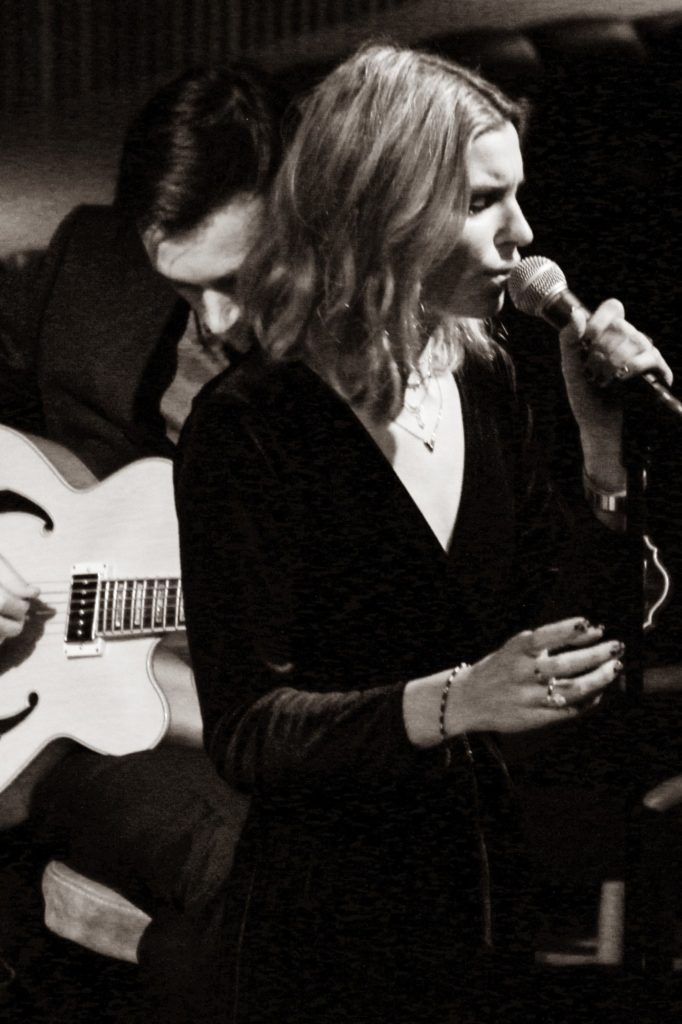 Fun fact 1
Ik neem vaak een shotje whisky of Bacardi voordat ik het podium op moet met een optreden.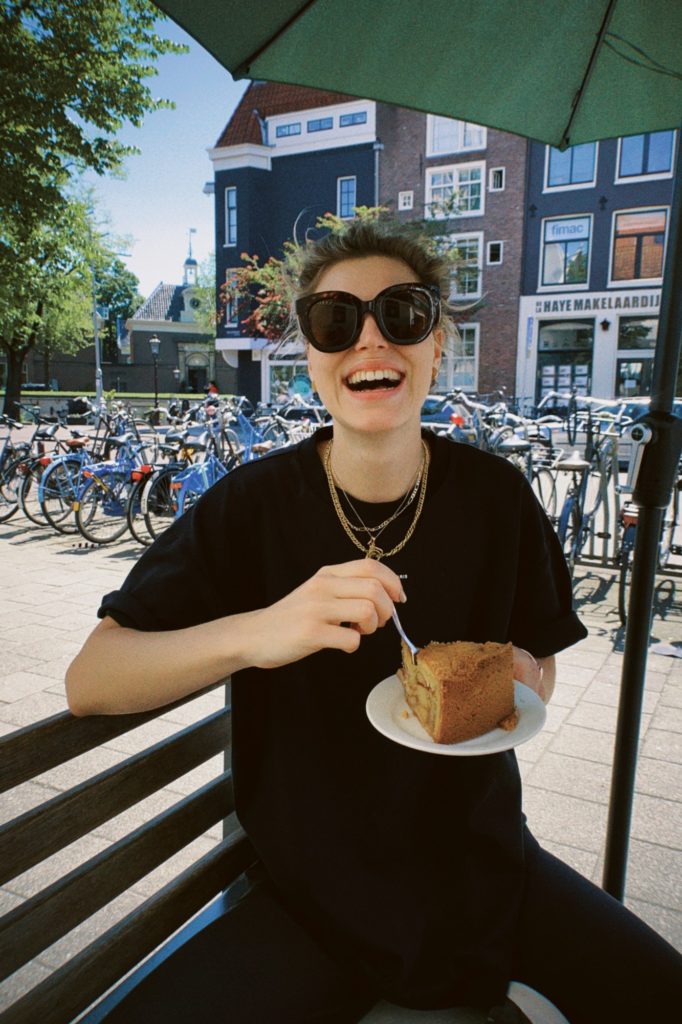 Fun fact 2
Ik eet wel eens stiekem ijsjes, stroopwafels of appeltaart.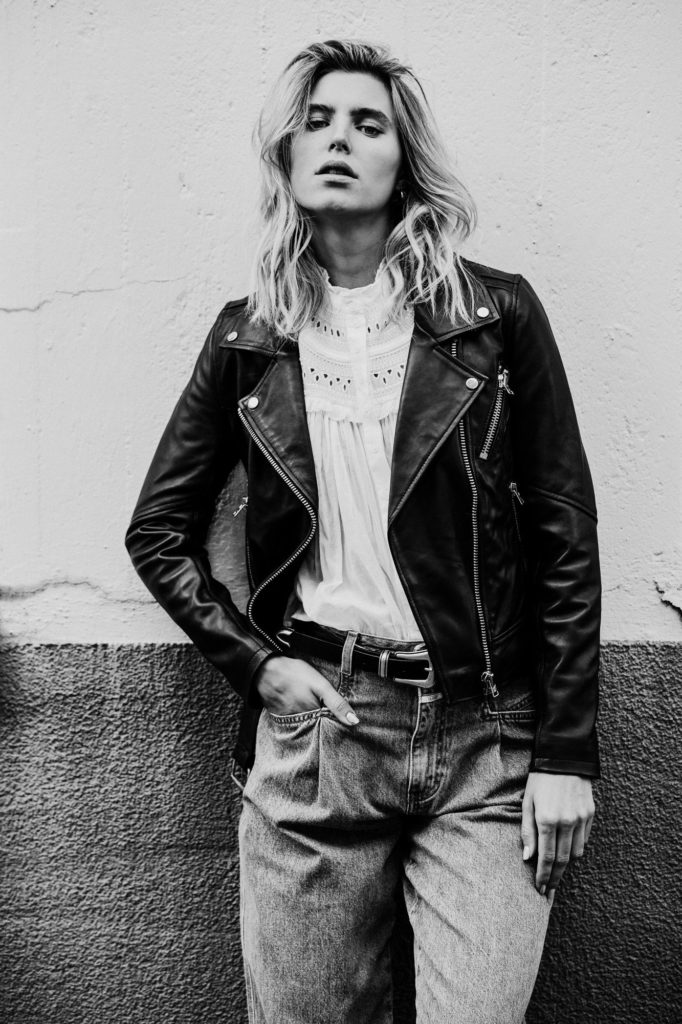 Fun fact 3
Mijn grootste droom is op een billboard staan in New York!